Review by: Robert Levine
In 1998 the Martina Franca Festival presented the 1847 version of Verdi's Macbeth, and it was recorded by and released on the Dynamic label. Although it is a good performance, it has now been superseded by this one. Verdi's first take on Macbeth differs by about a third from his 1865 revision, which is the one normally presented in opera houses today. There are some large differences: instead of Lady Macbeth's dark, moody "La luce langue", we get a far more typical-of-its-time coloratura piece; Macbeth's delirium in his second meeting with the witches is far more interactive, and there is no act-concluding duet with Lady Macbeth; a Nabucco-like chorus opens the fourth act, and the opera's final pages present far more give and take between Macbeth and Macduff. Throughout the opera there are minor changes as well, in orchestration and vocal lines, which fans of the 1865 version will delight in noticing and comparing.
This set is taken from a 1979 BBC broadcast and it is excellent, catching its three major singers at their absolute peaks. Peter Glossop's baritone never was quite juicy enough to please true Verdians, but his performance here can hardly be bettered. He's thoroughly in the role and sings magnificently. Similarly, Rita Hunter was far better known as a Wagnerian (she also sang Norma, but not with great success), but she's as good as any recorded Lady Macbeth (save Callas). She easily finds her way around the Brindisi's coloratura (not to mention the Donizetti-like aria in place of "La luce langue") and makes every word count. She uses more chest voice here than I've ever heard from her and it's very effective. John Tomlinson's Banquo finds the bass at the start of his illustrious career; the voice is full and rich and the characterization vivid. Tenor Kenneth Collins is a fine Macduff. John Matheson leads a taut performance and the BBC forces play with a sense of occasion–this was a rarity and it showcased some of England's finest singers at the time. You'll have to turn the volume up a bit, but otherwise the sonics are the best 1979–and re-mastering–have to offer. This is a treat and is highly recommended. [2/26/2004]
Listen to Giuseppe Verdi: Macbeth (Complete Recording) by Carlotta Ordassy on Deezer. Macbeth: Preludio, Macbeth, Act I, Scene 1: 'Che faceste? (Drei Hexen), Macbeth, Act I, Scene 2: 'Giorno non vidi mai si fiero e bello!' Listen to Verdi: Macbeth by Vittorio Gui, Giuseppe Taddei, Leyla Gencer, Orchestra del Teatro Massimo di Palermo & Coro Del Teatro Massimo Di Palermo on Apple Music. Stream songs including 'Macbeth: Prelude', 'Macbeth, Act I: Che faceste? Dite su' and more. Leo NucciLady Macbeth - Shirley VerrettBanco - Samuel RameyMacduff - Veriano LuchettiMalcolm - Antonio Ba.
Recording Details:
Reference Recording:
This one, 1865 version: Abbado
Peter Glossop (baritone)
Rita Hunter (soprano)
Kenneth Collins (tenor)
John Tomlinson (bass)
others

Matheson, John (conductor)
Giuseppe Verdi Macbeth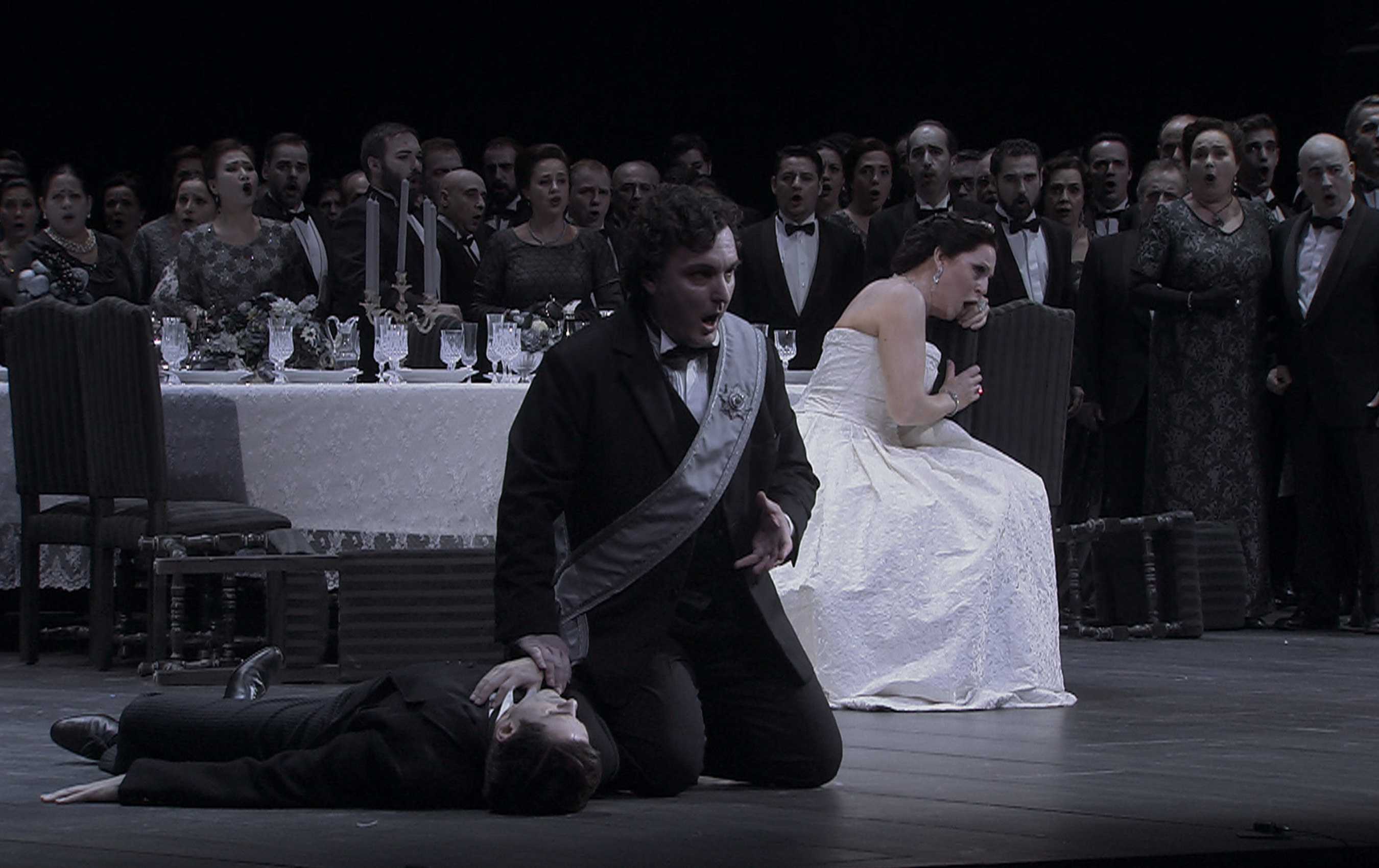 Macbeth Verdi Libretto
Share This Review: