A semi-crowdsourced karaoke database. Kumyoung owners and users. You deserve to know what's going on with your KY products. There is growing widespread gossip making rounds of the Raon and karaoke market that Kumyoung Korea has ceased to support Kumyoung Philippines. This has been the basis for the reported extreme shortage of KY products in the local market now.
I tem: Megavision HDD Songbook Type: 2 pcs Hard bound Original with English Tagalog Songlist (13,000 Songs) & MTV/MP3 Song List Compatible: All Updated Models SRP Price: P1350 NationWide LBC Shipping: add P300.
KumYoung KHK-300 Home Karaoke Korean K-pop Machine System with Songbook Remote.
Kumyoung Songbook Download
Model: Singcus 2
Type: 500gb HDD Type Midi Karaoke Player with HDMI
Sound Card: Top Level with Chorus, Real Sound, Multiplex Options
JukeBox Option: Yes PCB but No Optional Big Keypad
Current New Song: Please check www.kumyoung.ph or their Official Facebook Page
Inclusions: Player, Songbook, Giant Keyboard Remote, PCB, Cables, Manual, 12 Months Warranty
NationWide LBC Shipping: add P1,200
Model: Singcus 2 INTERNATIONAL VERSION
Type: 500gb HDD Type Midi Karaoke Player with HDMI
Sound Card: Top Level with Chorus, Real Sound, Multiplex Options
JukeBox Option: Yes PCB but No Optional Big Keypad
Current New Song: Updated English / Tagalog + Korean and Japanese (No Chinese)
Inclusions: Player, Int'l Songbook, Giant Keyboard Remote, PCB, Cables, Manual, 12 Months Warranty
NationWide LBC Shipping: add P1,200
Model: Vivaus Mini 2
Type: Portable 320gb~500gb HDD Type Midi Karaoke Player
Sound Card: Top Level with Chorus, Real Sound, Multiplex Options
JukeBox Option: Yes PCB but No Optional Big Keypad
Current New Song: Please check www.kumyoung.ph
or their Official Facebook Page
Inclusions: Player, Mini Songbook, Small Remote, PCB, Cables, Manual, 12 Months Warranty
NationWide LBC Shipping: add P500
Item: VP IC
Type: Authenticaltion IC, Valid for 3 Months Use
Compatible: Vivaus Pro, Vivaus Pro2, Vivaus Pro2F, Vivaus Mini, Vivaus Juke, Singcus 1
SRP Price: P650
NationWide LBC Shipping: add P200
Item: KY USB with Token
Type: Authenticaltion Usb, Preloaded with 10 Token Valid for 10 Months Use
Compatible: Singcus 2
SRP Price: P3,000 (USB Reloadable @P200 Per Token)
NationWide LBC Shipping: add P200
Item: KY Songbook
Type: Original Songbook + Songlist
ENGLISH / TAGALOG / MTV / MP3
Compatible: All Models
SRP Price: P1,200
NationWide LBC Shipping: add P400
I
tem: KY PCB Remote
Type: Jukebox Wiring Board with 3Volts Power Supply
Compatible: All Current Kumyoung Models
SRP Price: P650
NationWide LBC Shipping: add P200
Kumyoung Song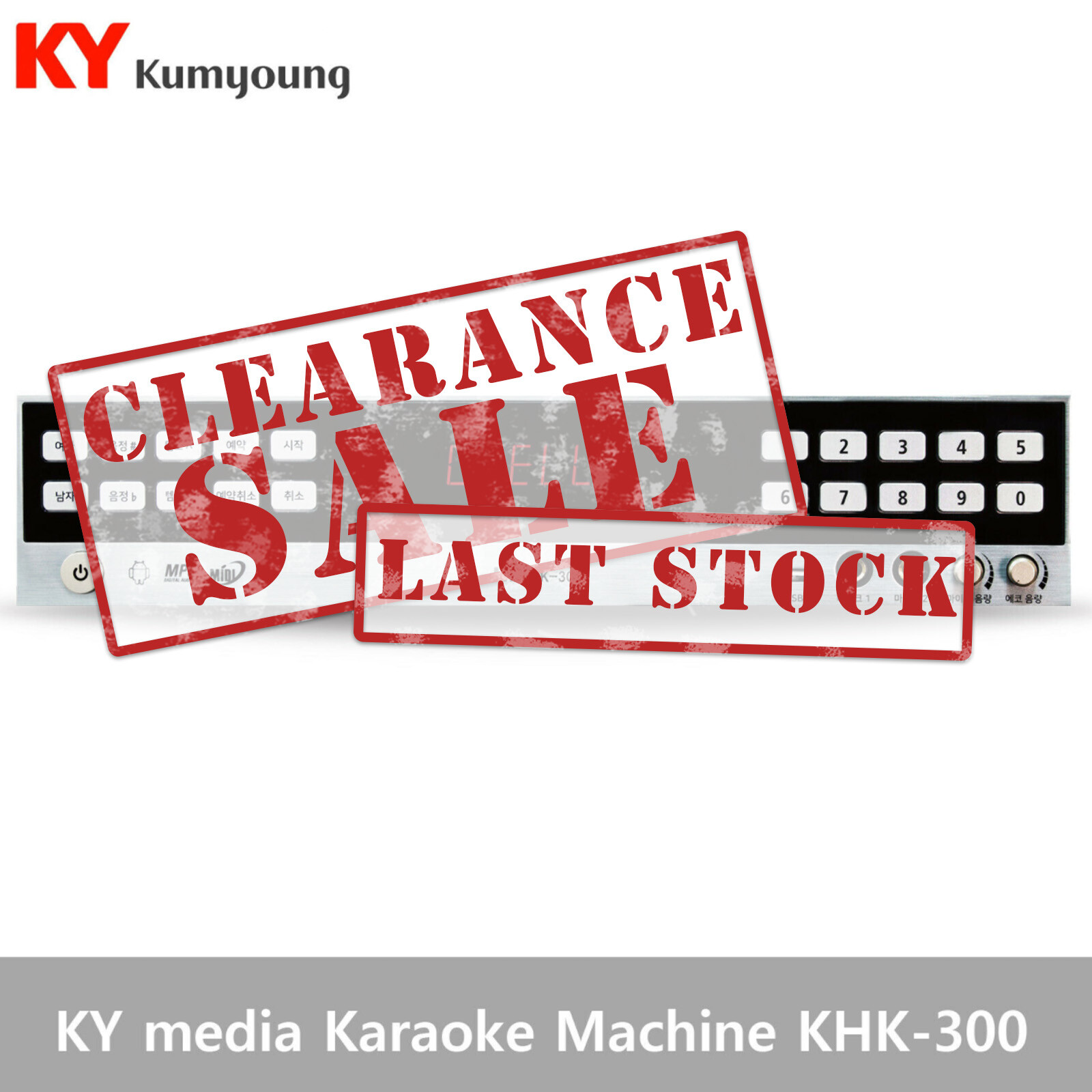 Kumyoung Songbook