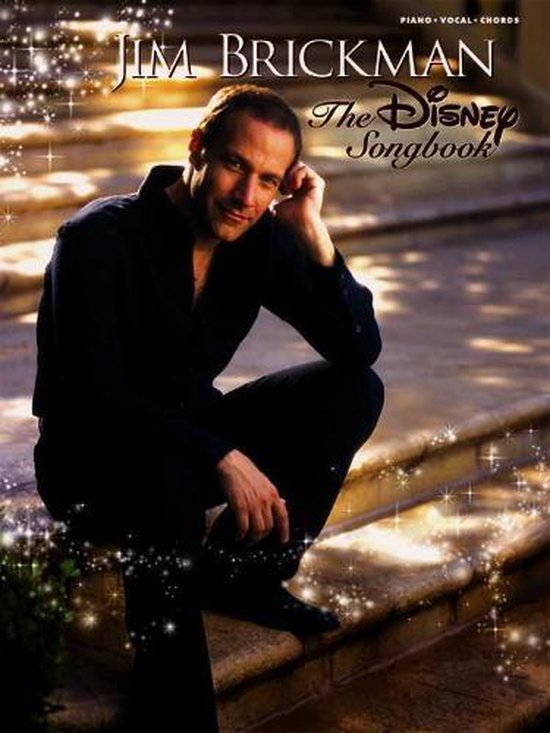 Jim Brickman: Disney Songbook plays tribute to the timeless Disney classic songs interpreted by Jim and featuring special guest performances by some of today's top Pop, Country ans Adult Contemporary music artist's sucah as Wayne Brady, Josh Gracin, Kassie DePaiva, Kimberly Locke and Lila McCann. The Disney Book is a beautiful, visual exploration of all things Disney from the animated and live-action movies to the theme parks and attractions that have made Disney the beloved brand it is today. This classic DK-style book is packed with stunning visuals including concept art, original story sketches, merchandise, a range of movie posters, and collectibles. The Disney Songbook is Jim Brickman's fourteenth album. Brickman is joined by guest vocalists, including Wayne Brady, Kassie DePaiva, Kimberley Locke and Josh Gracin. Heather Phares of AllMusic writes that 'The Disney Songbook may not be among Brickman's all-time best albums, but it's never less than relaxing and sweet.'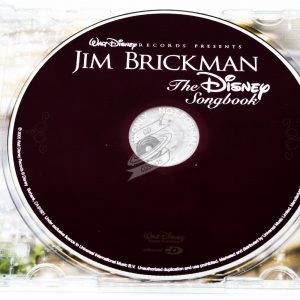 The Disney Songbook
Studio album by
Released
October 5, 2005
Recorded
2004–2005
Genre
Pop
Length

43

:

56

Label
Walt Disney
Producer
Jim Brickman chronology

Grace
(2005)
The Disney Songbook
(2005)
Escape
(2006)
Professional ratings
Review scores
Source
Rating
AllMusic
[1]
The New Illustrated Disney Songbook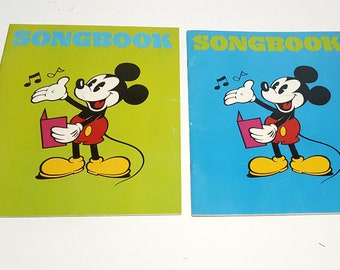 The Disney Songbook is Jim Brickman's fourteenth album. Brickman is joined by guest vocalists, including Wayne Brady, Kassie DePaiva, Kimberley Locke and Josh Gracin.[2] Heather Phares of AllMusic writes that 'The Disney Songbook may not be among Brickman's all-time best albums, but it's never less than relaxing and sweet.'[1]
Track listing
[

edit

]
The official music video of Jim Brickman's 'Beautiful' from the Disney Songbook ft. Wayne Brady.See Jim Brickman On Tour! The Disney Collection Songbook by Hal Leonard Corporation Goodreads helps you keep track of books you want to read. Start by marking "The Disney Collection Songbook (Easy.
No.
Title
Writer(s)
Length
1.
'Beauty and the Beast'
2:39
2.
'Mary Poppins Medley'
4:17
3.
'Cruella De Vil'
Mel Leven
2:42
4.
'Beautiful'

(with Wayne Brady)

3:38
5.
'Reflection'
3:10
6.
'When I See An Elephant Fly'

(with Josh Gracin)

2:54
7.
'Zip-A-Dee-Doo-Dah'
3:39
8.
'Baby Mine'

(with Kassie DePaiva)

3:59
9.
'Can You Feel the Love Tonight'
3:47
10.
'A Dream Is a Wish Your Heart Makes'

(with Kimberly Locke)

4:22
11.
'Someday My Prince Will Come'
3:06
12.
'I'm Amazed'

(with Lila McCann)

3:16
13.
'When You Wish Upon a Star'
2:27

Total length:

43:56
Track information and credits taken from the album's liner notes.[3]
The Disney Songbook Jim Brickman
Personnel
[

edit

]
Producer: David Grow, Jim Brickman
Executive Producer: Jay Landers
Associate Producer: Damon Whiteside
A&R Coordinator: Dani Markman
Mastered by: Dave Collins
Photography: Rocky Schenck
Art Direction: Gabrielle Raumberger
Design: Brandon Fall
References
[

edit

]
^ ab

Phares, Heather. The Disney Songbook at AllMusic

^'Brickman Salutes 'Disney Songbook

'

'. billboard.com. billboard. 26 August 2005. Retrieved

28 October

2019.
^The Disney Songbook (liner notes). Jim Brickman. Disney. 2005.

CS1 maint: others in cite AV media (notes) (link)
External links
[

edit

]
Retrieved from 'https://en.wikipedia.org/w/index.php?title=The_Disney_Songbook&oldid=1002313296'